One of the Islands of Puerto Rico…Experience the Pleasures of Being on an Uninhabited Island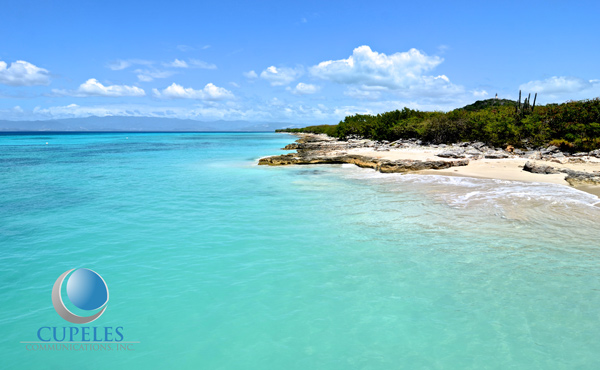 From time to time, my family and I feel the need to get away from it all.  Puerto Rico is a unique place, you can drive to San Juan to be enveloped in the warmth and vibrant culture, you can take the ferry to Vieques or Culebra to enjoy uncrowded natural beaches with small towns offering modern conveniences, and then you can hop on the ferry to Caja de Muertos, an island completely uninhabited where nature is the only attraction.
There are no stores here, no restaurants, no pina coladas served on the beach, no high rise luxury resorts…and that's exactly what we love about a day in Caja de Muertos.  We hike, we swim, we snorkel, we watch pelicans and birds fly free, we connect as a family more deeply, we marvel at God's creation, we leave renewed with a sense of peace.
We love pelicans…at Caja de Muertos, I can sit back on my lounge chair and watch them fly over the calm emerald and aquamarine waters.  There's something about pelicans that puts a smile on my face…they're playful, smart and I love watching them glide to the rhythms of the sea breezes.  It's truly enriching learning to enjoy the very simple things. Puerto Rico's natural riches certainly enriches my life…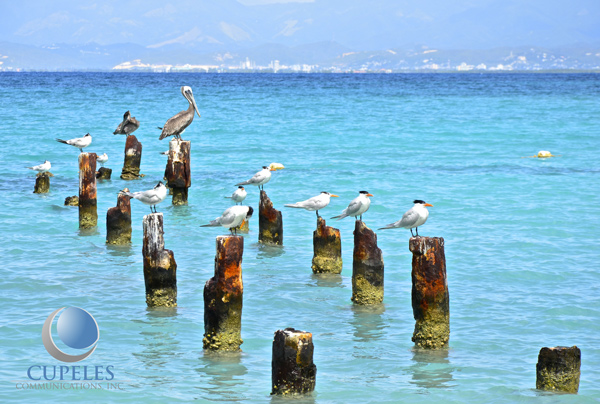 Caja de Muertos has a healing effect, my husband got to experience it after a taking a hike to the top of the island. We decided to come to Puerto Rico for my husband to heal after becoming ill.  The hike on the trails helped solidify the journey he took along his recovery.  Just like these hiking trails, there were some bumps along the journey, but the view from the top made the journey all worth while.  Caja de Muertos will always be a special place to us because this is where my husband felt his health really took a turn towards a full recovery.  Our family is now enjoying the simple yet rich life that this enchanting island has to offer and we are happy to share it with you.
Caja de Muertos is located off the southern coast of Puerto Rico.  From San Juan, the journey to Ponce takes about an hour, from here you can take the ferry and enjoy about 5 hours of natural bliss.  It gets busy during summer months with locals the southern coast, so make the trip on the winter months for quieter days.  Learn more about Isla Caja de Muertos, Puerto Rico.